STANDARD HORIZON leads the world's marine communications markets
Marine products require high reliability and functionality because ships must be operated safely even under severe weather conditions. The nature of marine communications is changing, such as the increased need for satellite-based location positioning systems and the adoption of GMDSS by certain countries. Because of this changing environment, Standard Horizon offers a wide spectrum of products. 
Standard Horizon products are used in the fishing and shipping industries as well as installed in the base stations. We will continue to provide highly reliable products employing the latest in technology to the various market segments. In the area of professional use marine communications,  high praise from various countries was received for providing total solutions to government agencies such as the Coast Guard. We are constantly developing and releasing innovative new products such as the fully waterproof portable transceiver and a multi function remote access microphone making it possible to operate a unit from a microphone.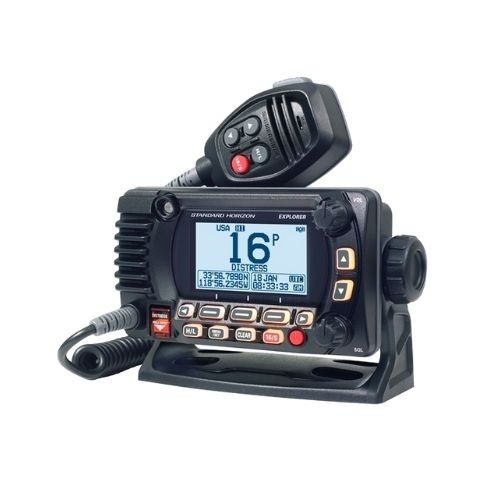 GX6000E
Integrated AIS Receiver**

AIS / AIS SART target display: MMSI, Call Sign, Ship Name, BRG, DST, SOG and COG

Dual Zone 25W PA / Loud Hailer with preprogrammed fog signals and listen back

GPS Compass, Waypoint and GPS status pages

E2O Easy to Operate menu system

Front panel microphone can be connected to rear panel and extended 20 feet using MEK-4 mic extension kit

Capable of connecting two optional RAM4 or four Wireless RAM4W

Integrated Voice Recorder to play back up to two minutes of RX receive audio

Integrated 32 Code (FVP-42) and 4 Code (CVS2500A) Voice Scramblers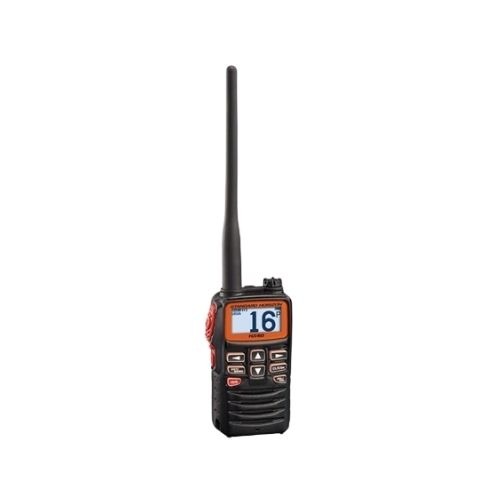 HX40E
Submersible construction meets IPX7 waterproofing standard of 1 Meter (3.3′) for 30 minutes

Floating (When fitted into the optional flotation case SHC-29*)

6W transmit power output (Selectable 6/2.5/1W)

Preset key used to recall up to 10 favorite channels

Scanning operation and Multi-Watch (Dual Watch and Triple Watch)

CH16/S Quick Access (S: Sub-channel)

Built-in Lithium Polymer Battery Pack (7.4V, 1850mAh)

NOAA Weather Channels with Weather Alert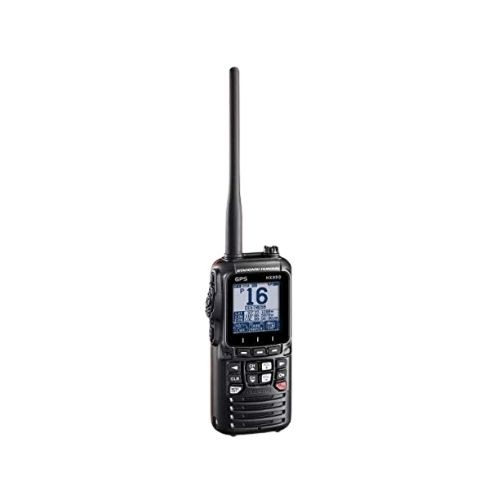 HX890
6W transmit power output 
700mW Loud Audio and Noise Canceling 
Rugged case construction conforms to Military Standard (MIL-STD-810F)
Submersible IPX8 Construction and it floats
DSC  ITU-R M.493 Class-H Operation
Integrated 66 channel WAAS GPS Receiver
11-hour Operating Time with 1800mAh high capacity Li-ion battery
Easy to Operate Menu System with a large (1.7'' x 1.7'') Full-dot matrix display
Selectable Display Mode – Day & Night Mode
Waypoint and Route navigation
Group Monitor Function utilizing DSC Group Position Call
MOB (Man over Board) feature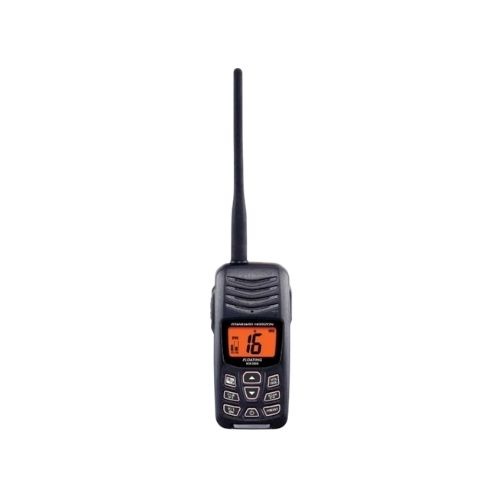 HX300E
40 Programmable Land Mobile Channels 134 MHz to 174 MHz with CTCSS and DCS signaling

Supplied with a 1600mAh Lithium-ion battery, 110 VAC and 12 VDC chargers and a charging cradle

Submersible IPX7 (3.3 feet for 30 minutes)

Selectable 5 and 1 Watt transmit power output

700 mW Loud speaker audio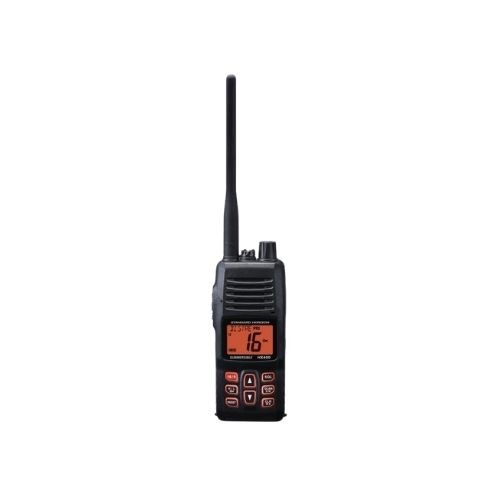 HX-400E
Submersible IPX8 / 1.5M (4.92Ft) for 30 minutes

Selectable 5 or 1 Watt transmit power output

Supplied with 2550 mAh Li-Ion battery, AC and DC 3-hour quick chargers 

Built-in noise Cancelling Microphone and Voice Scrambler for clear and private communications.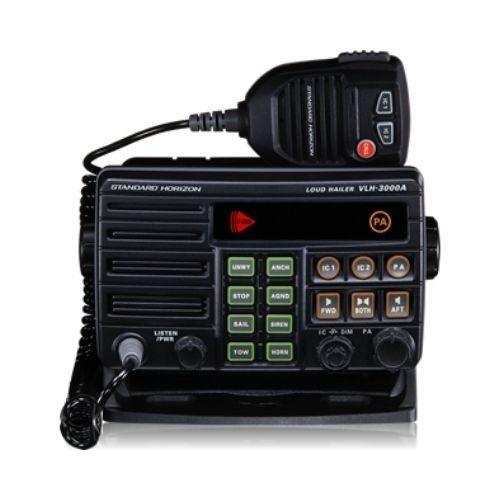 VLH-3000A
30W PA output

Dual zone output forward, aft, or all

Adjustable backlight

Noise canceling microphone

Easy push button control

Loudspeaker audio

2 Intercom Station capable with the MLS-300i intercom speaker