Grandstream Networks is a leading manufacturer of IP communication solutions, creating award-winning products that empower businesses worldwide. Tabbara Electronics was an early believer in the power of communication over IP technology and has represented Grandstream Networks as their Master Distributor in the Middle East and Levant region since 2005. 
Since our involvement in the distribution of IP products, our Channel partners enjoy immediate deliveries on all Grandstream Networks portfolio with the best pricing available. Grandstream delivers an entire communications solution in one powerful and easy to manage deployment. From IP Voice & Video, to IP networking, surveillance, conferencing and more

Grandstream Networks

Gateways & ATA
Protect your analog communication investment and create a high-quality and manageable IP telephony hybrid solution. Whether integrating analog phones for a home or office application, Grandstream HT series of Analog Telephone Adapters allows users to easily integrate individual analog phones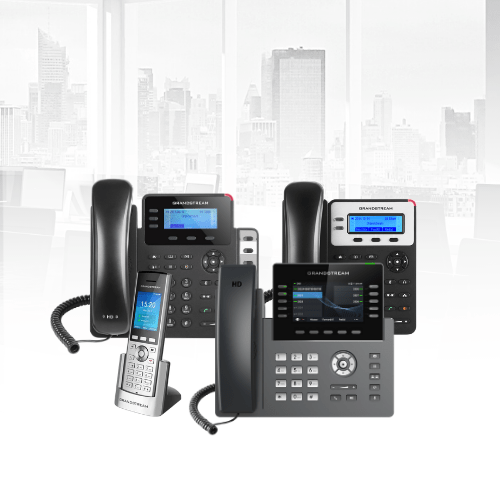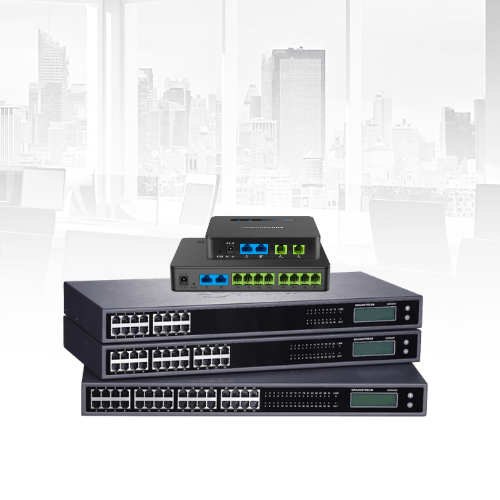 Developing a powerful solution that is customized for every individual streamlines communication and workload efficiency. Grandstream makes state-of-the art telephony devices more accessible and easier to deploy than ever before. Take a look into our wide range of telephony endpoints and construct the perfect network with Grandstream, today.

Grandstream Networks 

IP Video Telephony
IP Video Phones with Android extend the power of advanced video and audio communications to the desktop, while offering tablet-like functionality and web access. Users will enjoy a powerful multimedia experience with these cutting-edge video phones.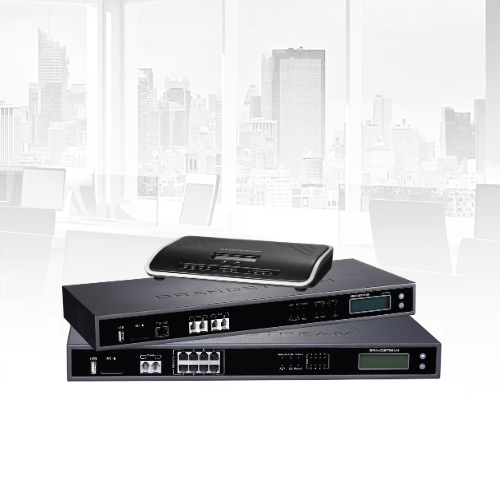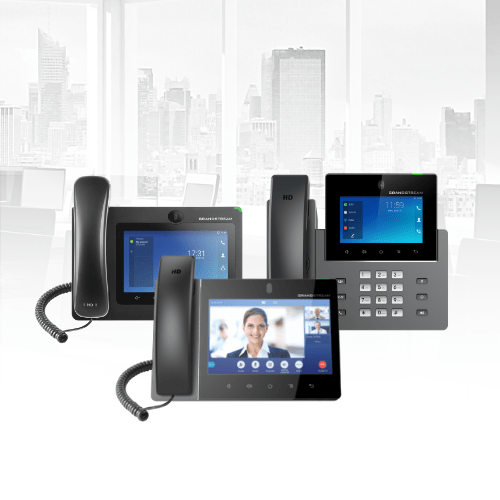 A powerful yet easy to manage voice, video, data, and mobility communications platform has never been more achievable than when anchored with Grandstream's series of UCM IP PBXs. The UCM series of IP PBXs offer an extensive set of unified communication features in an easy-to-manage on premise solution with no licensing fees, upgrade fees or costs per features.
UCMs range from small and medium business deployments to small and medium enterprise solutions.

Grandstream Networks Personal Collaboration Devices
The GUV series of Personal Collaboration Solutions provides a variety of powerful audio and video solutions that enhance remote communication and collaboration. They are designed to provide a powerful HD collaboration experience with all day comfort for remote workers, students, teachers, healthcare professionals, contact centers and more. The GUV series offers peace-of-mind by being compatible with most major third-party platforms, apps and softphones as well as computers, laptops and IP Phones – providing a powerful yet easy-to-deploy solution.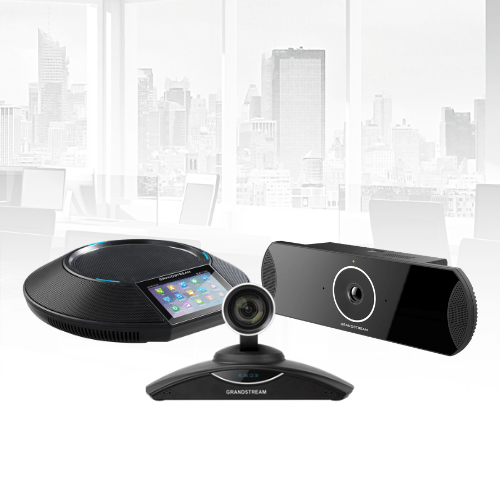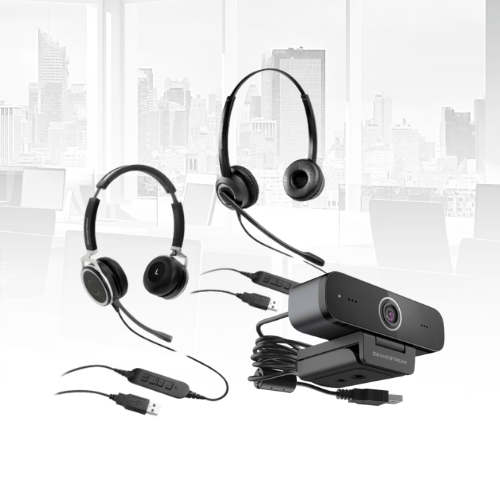 Take meetings and collaboration to the next level with video and audio conferencing solutions. From face-to-face visual communications and productivity-driving audio conferencing stations, Grandstream offers conferencing solutions that deploy into any network. 

Security, protection and facility management all integrated into your communications network solution. Bring peace-of-mind and added control with Grandstream's IP Surveillance solutions. From HD IP Cameras, Network Video Recorders, IP Video Encoders, our own Video Management Software, to our Video Door System users can create the security environment they're looking for.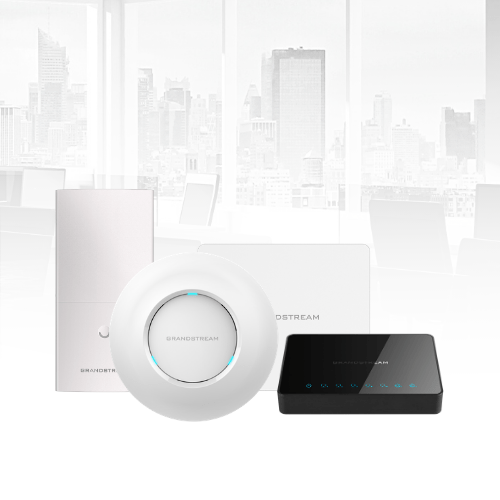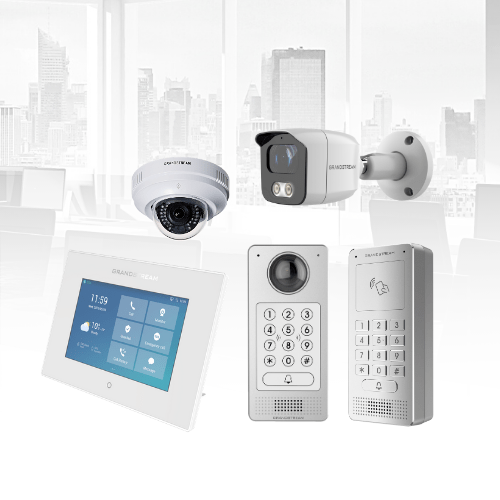 Grandstream's GWN series of Networking Solutions offer powerful and secure networks with wide coverage range that feature industry-leading setup and management thanks to embedded provisioning and management controllers. This series offers both WiFi Access Points and Gigabit Routers in order to offer a complete wired and WiFi solution.

The world requires more remote collaboration than ever before. Organizations of all types need a tool to keep their teams connected, efficient and productive – no matter where they are. Enter Grandstream's IPVideoTalk Meetings, which offer FREE and paid meeting plans that can be scaled for any organization and attended on nearly any device from any location.