Tabbara Electronics is proud to announce its partnership with Phonak Communications, a technology and market leader in the development, design, production and global distribution of ultra-miniaturized wireless systems.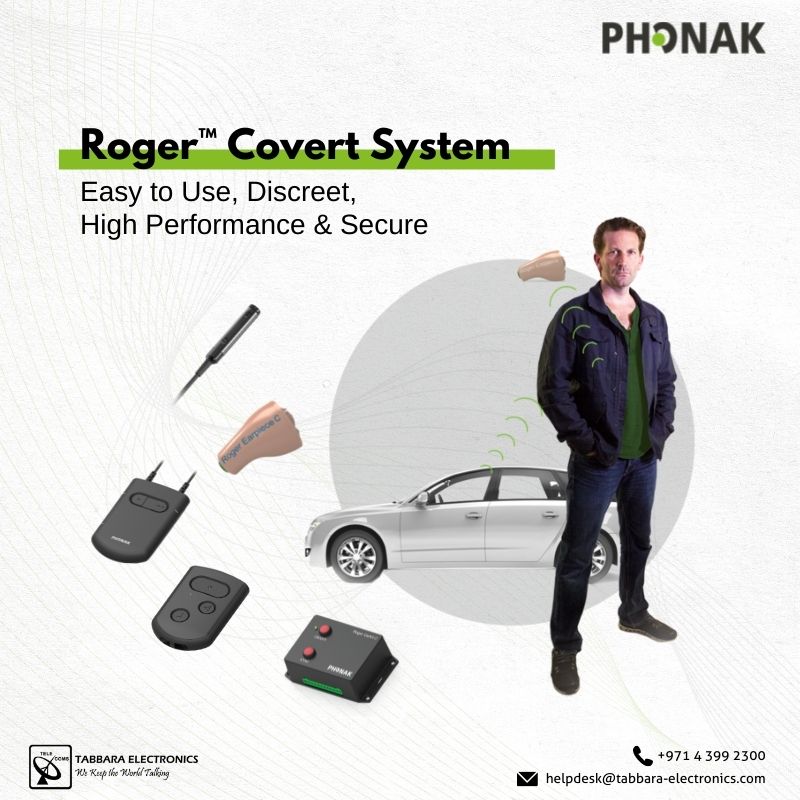 In some situations, clear words can save lives. During surveillance operations, discreet communication also means security and mission success. Phonak Communications offers a range of miniaturized, wireless communication systems and intelligent hearing-protection solutions.
By combining expertise in wireless technologies, their platforms (Bluetooth® and Roger™) and hearing technology, Phonak develops new solutions to produce practical innovations in communication and hearing protection systems that can satisfy most demanding customers around the world. All of these unique, ultra-modern solutions are characterized by market-leading sound quality, optimal wearing comfort and high-quality design.
As a clear endorsement of the partnership, Tabbara Electronics and Phonak Communications will be holding a Sales and Technical training to Partners around the MEA region next Septembre of 2021. More details will be shared about these sessions soon. This virtual gathering will enable Tabbara Electronics' Channel Partners to understand the potential strength and development areas of Phonak products.
Over the long-term, Tabbara Electronics' believes this partnership will accelerate its ability to seize on industry growth opportunities and deliver continued product innovation and consistent, reliable operational performance through its Channel.